Wingr is here to change online dating
Wingr is the social dating app for people who are fed up with miscommunication. Today's digital-dating world has so many shortcomings, from dry conversations to overly-aggressive hookup requests. Wingr is here to change all of that.
Use "Set The Mood" to avoid mixed signals and have natural conversations.

Invite your Wingrs to help vet and suggest potential matches.

Match with people you actually want to meet in real life.
Making Dating Worth It Again
Match People You Actually Want To Meet
Wingr was designed to make a dating app that feels more like a real human interaction. Use our personality statements to build out a profile that showcases who you are. Wingr's "Set The Mood" feature takes new conversations from awkward to exciting by adding nonverbal communication. Invite your friends to the app to vet and set you up with profiles that they think could be a good match for you!
Get Past The Awkward Conversation
Set The Mood For Better Communication
Our unique "Set The Mood" feature helps communication flow more naturally by allowing you to add back nonverbal cues that get lost in an app. Avoid mixed signals and miscommunication by subtly letting your match know how you're feeling in the moment by setting the tone for the conversation with Wingr.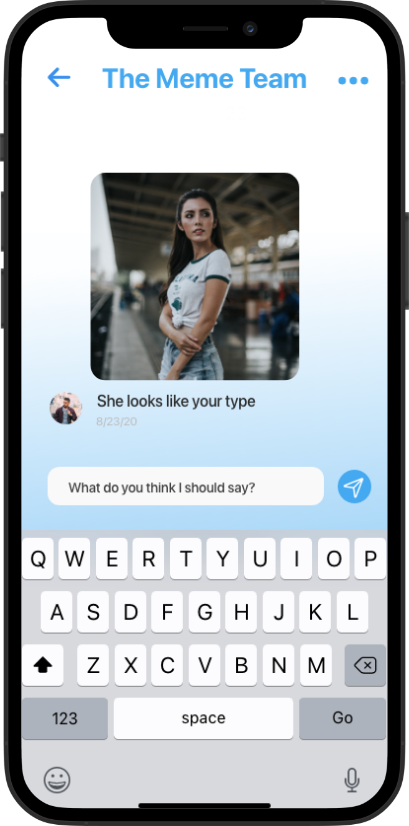 Your Friends Can Be Matchmakers
Let Your Friends Set You Up
When it comes to dating, our friends often have a good idea, or an even better idea, of what it is we're looking for. With Wingr, your friends can create a profile as a Wingr and play matchmaker for you. They can view profiles, share them with you, and even chat with you directly in the app. Take the pressure off of yourself and let your friends help find your perfect match or matches!
See What People Are Saying